•
Tue Aug26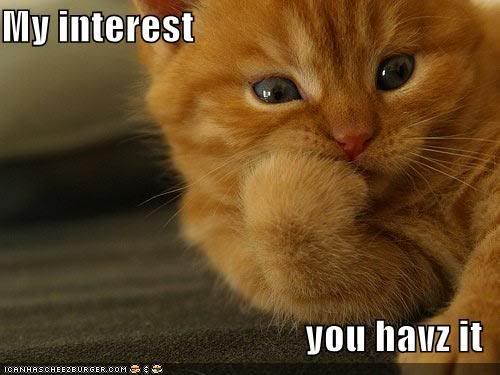 - U.S. Attorney Troy Eid said there was "no credible threat to the candidate" after police in Denver arrested three guys suspected of planning to assassinate Obama. Turns out the two rifles, ammunition, bulletproof vest, walkie-talkies and methamphetamine they were carrying in their rented pickup was just some stuff left over from a yard sale they were holding to raise money for sick puppies and unicorn rainbow sprinkles.
- The cute Chinese sweatshop Foxconn employee who took pictures of herself using the iPhone she had just assembled was apparently not fired. When it was later revealed that the employee was executed, a Foxconn representative responded: "Executed. Not fired."
- Scrabulous is still up in India. Apparently you can outsource fun.
---